Level Up Your Decor with Printable Super Mario Inspired Artwork
Transform Your Space with Minimalist Masterpieces from the Mushroom Kingdom
Welcome to a world where gaming and art collide! Unlock the power to elevate your living space with our exclusive collection of printable, minimalist artwork inspired by the iconic Super Mario Brothers. Embrace nostalgia, fuel your passion for gaming, and add a touch of whimsy to your walls.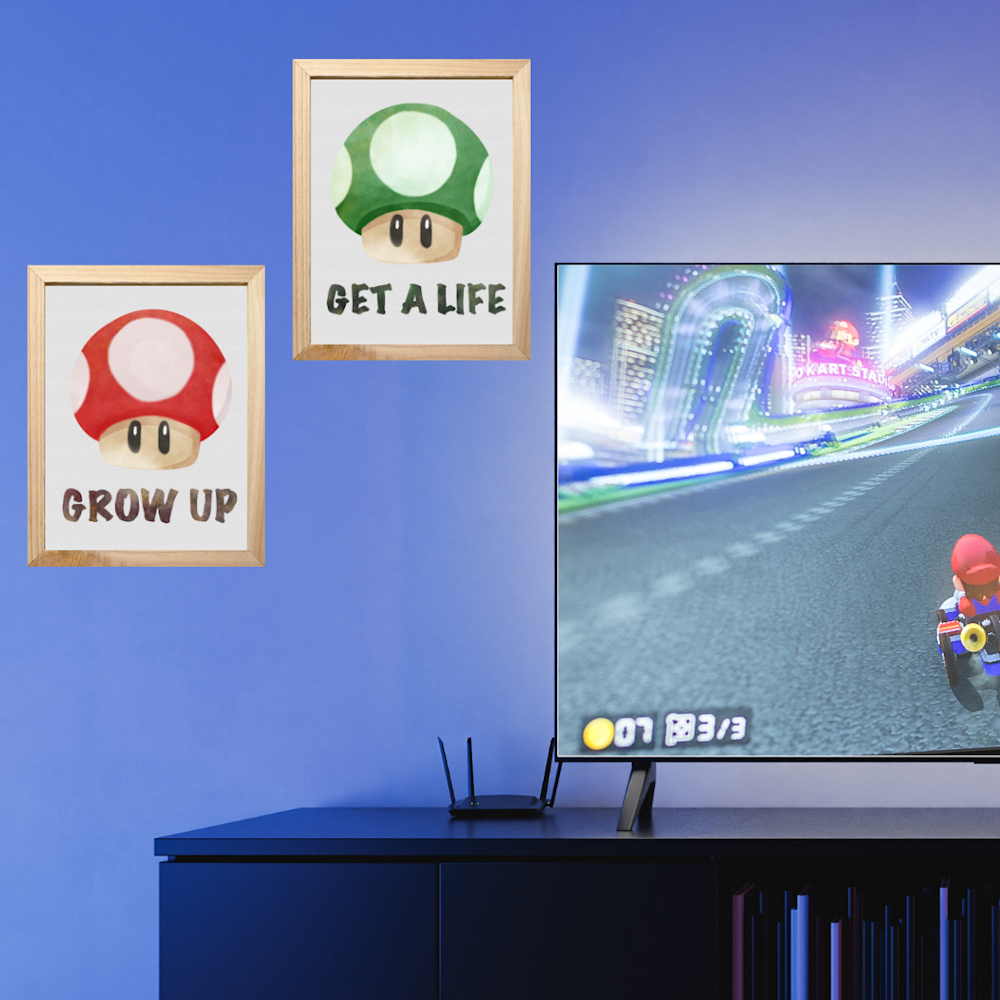 Whether you're a dedicated gamer, a fan of retro aesthetics, or simply seeking unique artwork, our minimalist designs are the perfect fit for any room. From game rooms and offices to living rooms and nurseries, these prints seamlessly blend with various interior styles. Let your walls speak volumes about your love for gaming.
With our downloadable PDF files, you have the freedom to print these masterpieces on your terms. Skip the hassle of shipping and waiting for deliveries. Simply download the PDF, print it on your preferred paper or canvas, and let your creativity flow. The convenience of printing at home or your local print shop empowers you to enjoy stunning artwork on your own terms.
I'll follow up in an email with your unique download link. If you don't see an email from me (kristin@paintpourium.com) , check your spam folder.
Want to see more of my art?

Note: Use of the art contained in the PDF is for personal use only.